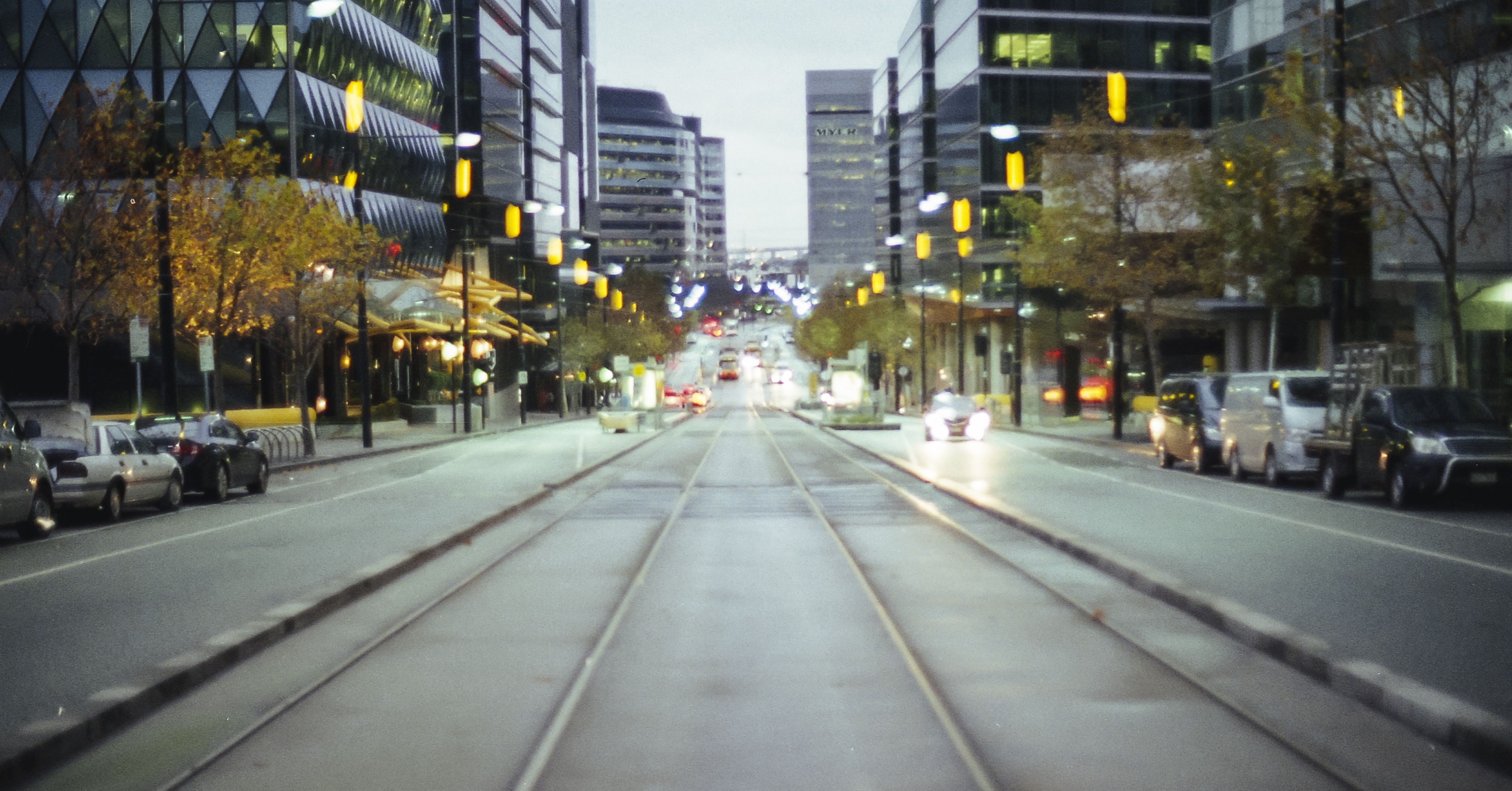 This week is the Inbound Conference hosted by HubSpot and a few members of the SpinWeb team are here to learn from the best and engage in professional development to help our clients and our team.
I am also speaking at the conference and will be sharing our story of becoming and operating as a Results-Only Work Environment (ROWE).
I will be semi-live blogging on this post throughout the conference so feel free to come back to this post to see updates every day.
---
Monday @ 6pm
Opening Keynote: Guy Kawasaki
Guy Kawasaki is the chief evangelist of Canva, an online graphic design tool. Formerly, he was an advisor to the Motorola business unit of Google and chief evangelist of Apple. He was the opening keynote speaker at Inbound and spoke on the topic: "10 Things I Learned from Steve Jobs".
I loved how he opened up the session by sharing his opinion that "tech speakers suck and they go long." It was hilarious but sometimes true and he promised to segment his talk into 10 points so that if we should he sucked, at least we knew when it would end. He did not suck.

Here are the 10 points of his talk...
1. Experts are clueless
Sometimes you need to ignore the experts and follow your gut. Experts of often bad predictors of future innovations. Example: "I think there is a world market for about five computers" —Remark attributed to Thomas J. Watson (Chairman of the Board of International Business Machines), 1943
2. Customers cannot tell you what they need
Steve Jobs was famous for ignoring customer feedback and giving them tools that they didn't know they needed until they saw it.
3. Create the next curve
Look ahead and see what the next big shift can be. Innovation happens when you get to the next curve
4. Challenge your employees big
Don't dream small. Challenge your team to dream big and work on big ideas.
5. Design counts
Something so beautiful about a MacBook Air. Design does not matter to everybody but it matters to enough people that you need to invest in design.
6. Use big graphics and big fonts
The point of a presentation us not to give them the text, it's to provide anchor points
7. Changing your mind is a sign of intelligence
The iPhone was a closed system at first. It did not allow third-party access and developer access. This was touted as brilliance by Steve Jobs. Then, after a while, the iPhone became a more open platform with better access for developers. Steve Jobs saw the opportunity and the wisdom in opening the platform. It's ok to change your mind.
8. Value is not the same thing as price
No one bought anything from Apple on price. Price is what you pay on day one. Value is a much bigger question - total cost of ownership.
9. A players hire A+ players
Great leaders hire people equal to or better to them. Hire a team of brilliant people that can elevate your team.
10. Marketing is all about creating unique value
Find the point where you provide unique offering plus extreme value.
11. (Bonus) Some things need to be "believed" to be seen
If you're a skeptic, it will be a self-fulfilling prophesy. If you believe, you can make it happen.
Guy Kawasaki was a great speaker and I loved his personality and delivery. His talk was short and it did not suck. Well done!
---
Tuesday @ 8:30am
Tuesday Morning Keynote: Simon Sinek
One weird fact about Simon Sinek: he can draw a perfect circle on a flip chart totally freehand. This is not terribly important to his talk but it was impressive as he drew during his talk. but I digress.
Some things he said really resonated with me. I loved his opening premise about how people feel safe and unsafe in certain environments. In the tribal sense, if we don't feel surrounded by people we trust, we fear the outside world.
Applying this to the workplace, if we work with people we don't trust and/or we fear our company leadership, we will quickly shift to defensive survival mode. This concept resonated with me because ROWE™ (SpinWeb's work environment) is all about trust and is designed to set up an environment of empowerment. I really loved this concept.
Other notable thoughts: "Vision is more important than metrics." We love metrics because we can measure them, but vision is really what inspires people. We need to focus on a vision of what things can be like if we work toward the vision.
Ultimately, we want to be around people who are not selfishly driven. We want to be around people who are selflessly driven. This is what helps us feel safe because they are looking out for us.
This is the mark of great leaders. Great leaders protect their people. They are willing to sacrifice and serve for the benefit of the group. Leadership is not a rank. Leadership is a responsibility.
Another fantastic concept near the end of his talk: business is not about terms and conditions. Business is about connecting with another person in a way that makes them feel safe.
"Leaders look after the people in the business. The people look after the business."
---
Tuesday @ 10:30am
Chris Brogan: Digital Business Mastery: How to Use Content Marketing and Social Networks to Drive Sales and Run a World Class Business
Chris Brogan is one of my favorite authors, speakers, and media empire builders. His talk was all about structuring your digital business strategy around outposts and home bases. The following are my gold nuggets from his talk...
What causes digital strategy to fail? Worms but no fishhooks. Content marketintg is weaponized storytelling. You have to equip your buyer to succeed in some way.
Formula:
Solve problems

Provide recipes

Encourage action

Apply hooks

Encourage action that strengthens your community... that makes their lives better.
80% of all sales come from the 5th - 11th contact. That's how sales works vs what we tend to do. However, sales has to be human, warm, and personable.
Provide recipes that help others do business with or without your great product.
Encourage actions while still being personable. It's a nice balancing act.
Example "hooks":
Break out part of your product into a free or low-cost version

Encourage people to buy the full version

Also: email is not dead. Those who say email is dead are bad marketers. Email is gold.
Chris's presentation was short, insightful, and to the point. Loved it. Also, he was funny (bonus).
---
Wednesday @ 8:30am
Keynote: Malcolm Gladwell
Malcolm Gladwell took the stage on Wednesday morning with a talk on attitudes and underdogs. While not as engaging as Simon Sinek, his message was still pretty inspiring and here are the takeaways for me:
1. Attitude and courage: persistence in the face or resistance. Entrepreneurs have the ability to filter out all the extra noise and resistance and execute the tactics that need to be done.
2. Imagination is necessary for transformation. Reimagine every stage of the process.
3. Urgency… transformative innovators are not willing to wait.
Example: Steve Jobs and the Mac. He was in a hurry. He basically copied from Xerox and did it better. He avoided analysis paralysis which was the thing keeping Xerox from moving forward. He had a "burning desire to get something done."
I personally love point #3. Having a burning desire to get something done seems to be in short supply much of the time. I love being around people who want to get things done.
---
Thursday @ 8:30am
Keynote: Martha Stewart
Martha Stewart's keynote on Thursday was different (in a good way). She made juice on stage (and we also got samples), gave a speech, and then sat down for a Q&A with a HubSpotter.
I will admit she was not as dynamic and engaging as the other speakers, but she did have a powerful story. The main takeaway I got from her was that she did a phenomenal job of living her brand. She has built a massive media empire by empowering people to create the life they want in their homes.
---
Thursday @ 1:30pm
How to Unlock the Hidden Potential in Your Team With a Results-Only Work Environment™
I couldn't leave out my presentation, could I? Thursday afternoon I gave a presentation on ROWE™ to a room full of curious people.
The gist of the presentation was this: mind. blown.
Seriously, I was not expecting such an interesting reaction. It seemed like half the room thought I was insane and the other half could not get a enough. It was a lot of fun.
Some of the best moments came during the Q&A at the end when people had all sorts of questions about how ROWE™ worked. The gist of the message is this: manage the work, not the people. Let your team members do whatever they want, whenever they want as long as the work gets done. Period.
Currently having mind blown by @michaelreynolds on ROWE. Insanely thought-provoking office culture concept. More reading to do...#INBOUND14
— Brett Zalaski (@bzalaski) September 18, 2014
We (at SpinWeb) have been in business since 1996 and have been living ROWE since 2008 so it's sometimes hard for me to think in terms of the traditional workplace mindset. However, I really enjoyed discussing the concept with the attendees and I made some new friends that day.
---
This year's Inbound Conference was top notch, as always. It was a great line-up of speakers and lots of great events. My team and I are looking forward to next year.